Please note: In order to perform the Insignia™ software upgrades, ormcodigital.com will be unavailable from Saturday, July 22nd through Sunday, July 23rd. It may be necessary to accept Ormco's Terms & Conditions upon logging into the updated website for the first time. The Terms & Conditions have not changed. Thank you for your patience during this time.
Torque Compensation Visualization
For cases in which Torque Compensation is turned on, you can now review the bracket torque value generated by Insignia's algorithm with the knowledge of whether there is additional torque compensation applied to each tooth. When the torque chart is open and brackets are displayed on the teeth, new color indications will appear; red indicates positive torque compensation, green indicates negative torque compensation and gray indicates that torque compensation has not been applied.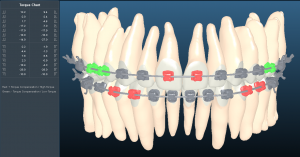 Posterior Expansion and Anterior Torque Tools
When using these tools, you're now able to see the change in torque value as you adjust each segment.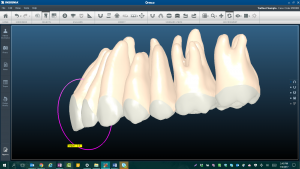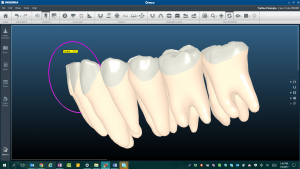 TruRoot™ Sample Case
A sample case with TruRoot™ data has been added to our sample case library.