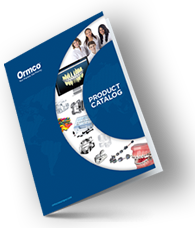 Zie catalogus
Made of polycrystalline-alumina featuring the latest advancements in ceramic bracket technology for aesthetics and performance. Part of Ormco's Straight-Wire™ braces system and designed with optimized in/out dimensions to express the purest McLaughlin, Bennett, Trevisi* Rx.
Proprietary Base Design
Ormco's patented laser etched pattern on the surface of the bracket pad is precisely controlled to provide consistency and reliability in bonding and debonding.
Patented Debonding Plier for One-piece Removal
Minimal force debonding with our patented debonding plier is designed to remove the clear bracket in one piece, without fracture. One squeeze. One click.
Advantages of Symetri
Discover the advantages of the Symetri
Designed for aesthetics and strenght using advanced polycrystaline-alumina ceramic manufacturing technology
Rounded and smoothed labial surfaces aid with patient comfort and diffuse light better than a flat surface
Radiused M/D archwire edges reduce notching and facilitate easy sliding
Anatomical pad with compound-contoured base, designed to adapt to fit each tooth
Base flange designed for secure grasp and placement without damage
Ample torque and tie-wing strength plus the generous under tie-wing area facilitates secure double tying using a steel ligature, without damage or fracture
Low profule for aesthetics and to minimize occlusal interference
[contact-form-7 id="2630" title="Featured product"]